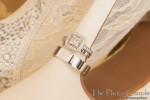 Valentine's Day wedding...
Our wedding turned out perfect and we will always be reminded of that beautiful day thanks to The Photo Couple. Steven and Tammy were a pleasure to work with and they captured many amazing moments. I was unfortunately sick with a cold that day and was concerned about appearing "sick" on my wedding day. However, the photos taken suggested otherwise. Steven and Tammy helped me pose for pictures that brought out the joy from within, therefore all you see is a happy bride. The Photo Couple worked great together as a team and were full of kindness and professionalism at all times. Steven and Tammy captured the love and joy in each photograph. We will forever be thankful that The Photo Couple were our photographers.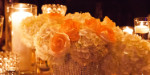 Fantastic Wedding Photographers...
Laura S... We hired The Photo Couple for my daughter's wedding. I found them to be completely professional and efficient. Not only are they dependable, but they are stable and organized and true business you can trust!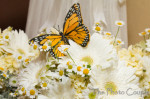 SOOOOOOOOOOOOOOOOOO beautiful...
Steven, We received the album this week. OMG, I have never seen anything SOOOOOOOOOOOOOOOOOO beautiful and amazing in my life. It is more gorgeous and perfect then I could possibly hoped or prayed for. We are so thrilled with it. My family cannot rave enough about the amazing quality and workmanship. I will be sharing your names with anyone and everyone I know that is getting married. I am sooooooooooo happy and feel so blessed and lucky to have found you and Tammy for our perfect day. Thank you again and again for the PERFECT wedding album. Have a Very Merry Christmas and Wonderful New Years!!!! Jenny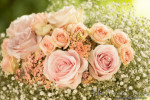 Extremely Talented Team...
Dear Future Newlyweds~ As you begin to plan your extraordinary day, you'll realize exactly what makes a great wedding and, more so, a day that can be illustrated to its fullest. One of the most important aspects of your wedding is your photographer. And as most of us are, I was very nervous and skeptical during my search for the best. Not only did I find the most amazing photographer, I found an extremely talented team with the most awesome ideas! Steven and Tammy have the experience that is clearly displayed in all of their work. This husband and wife team work efficiently together, as well as with all of their couples. They also offer a great variety of packages that can fit into anyone's budget. They are very professional, affordable, flexible, and reliable. Steven and Tammy's fun and friendly personalities helped us relax and feel comfortable as they took formal and candid pictures throughout the event. This remarkable team has been a part of my circle of friends and family for three weddings so far, and every event has been a huge success, thanks to Steven and Tammy. They are truly the greatest people, photographers, and friends! I highly recommend Steven and Tammy to all who seek the best-of-the-best. Congratulations on Your Upcoming Wedding!Holly & Jason Wells
A couple can do their very best to plan a wedding, however, once the big day arrives, they leave the work to the people that they have hired. When we hired Steven and Tammy, we had a good first impression, but we really didn?t know what to expect. Then we had our engagement pictures taken, and we knew from that moment on that we had nothing to worry about on our wedding day. They are so professional and the pictures came out beautiful. We didn?t realize that we could be so photogenic until we met Steven and Tammy. Finally the big day arrived, and as most brides can testify, there is so much going on, and so many emotions floating around that the last thing you want to worry about is the people that you hired to take care of you on your special day. Steven and Tammy proved to be the best out of the professionals we hired. They were on time, patient, fun, and incognito. Tobe and I hardly remember seeing either one of them through the entire ceremony, and only a few times during the reception, however, the pictures came out stunning. They captured what will enhance our memories for the rest of our lives, and we couldn?t be happier because of that. Tobe & Denise
We are always adding new testimonials to our FaceBook blog as well so please check that out too :-)
Steven and Tammy:As you can tell from our subject line, we are in complete aww of our wedding book. Both of you have once again outdone yourselves!!! The wedding book has exceded our expectations and it's more wonderful than we could have ever imagined. Both of you deserve a raise =)!We cannot fully express our appreciation except to continuously say THANK YOU. Thank you for all your hard work, for doing a wonderful job of campturing amazing pictures, and for your talent in putting together our wedding book.With much gratitude,Jayson and Monia
Tammy and Steve,Thank you so much for your beautiful job at my wedding. Once again, I must say that your calming presence is what I remember most from my somewhat difficult wedding. My major request of you, was that you capture pictures of my groom and I with his grandmothers during our candlelighting ceremony. I cried when I saw the two images. They are absolutely perfect. It is with much much heartfelt gratitude that I write this to you today. Please please show my comments to all your potential clients. It is true, the pictures are what end up mattering the most.My sincere thanks and blessings to your family.Nicki
The photocouple are a great choice!Great to work with: My wife and I knew they were right for us within a few minutes of meeting them. We met with them on several occasions including our engagement photos on the lake near their house and each time we were impressed with their knowledge, professionalism, and sincerity. You know the saying: "Do a job you love and you'll never work a day in your life," well the photocouple make you feel like this is their mantra. They came highly recommended to us by our wedding coordinator at Falkner Winery (www.falknerwinery.com) and I'm happy to recommend them to you! Knowledge and Skill: You should feel very confident in the output you'll receive from the photocouple. If you have any questions they are quick to answer and if you have an idea for any photo just tell them and if it's possible, I'll bet they'll do it. Also, when they say they're good a sunsets, believe them. We have several pictures from our wedding with the most gorgeous sunset backdrop you'd ever seen. One of the pictures we ordered had a beautiful sunset with my wife and I kissing under an archway filled with greenery. Well almost filled with greenery. There was one foot long dead spot on the archway, but by the time we received the photo, it had been photoshopped to be perfectly green the whole way through. Value: I know from looking that you can spend a lot more for your wedding photographer than you would spend on the photocouple, but I couldn't imagine getting a better process or outcome! So hire the photocouple and spend what you save on your honeymoon! On top of creating quality photos and providing great direction during photographs, they were also lovely people to work with. I hope you enjoy them as much as we did!
I don't think I would have made it through my wedding day without these wonderful people!Tammy kept me calm when I was nervous, while still being able to take breathtaking photos. They were the most professional and dependable of all of my vendors and I would be delighted to work with them again. My pictures are absolutely beautiful and I am going to cherish them forever. If you want to be worry-free on your wedding day, look no further.
Steve and Tammy were perfect! They are so easy going and take beautiful pictures. My wedding was held at a hotel and instead of having the traditional wedding photos taken, the scouted out a beautiful little park to take our pictures at after the ceremony. It added a nice touch and our pictures turned out great! As a couple you can tell that they really want to bring out the love and joy that is experienced at a wedding. I have and will continue to recommend them to my friends!